Wally the Wombat
(video)
The Cross Koala
(video)
The Reluctant Duckling
(text & audio)
The Disconsolate Fly
(text & audio)
Scotland the Knave
(video)
Never Say Die
(video)
Suffer Little Children
(text & audio)
The Good Old Days
(text & audio)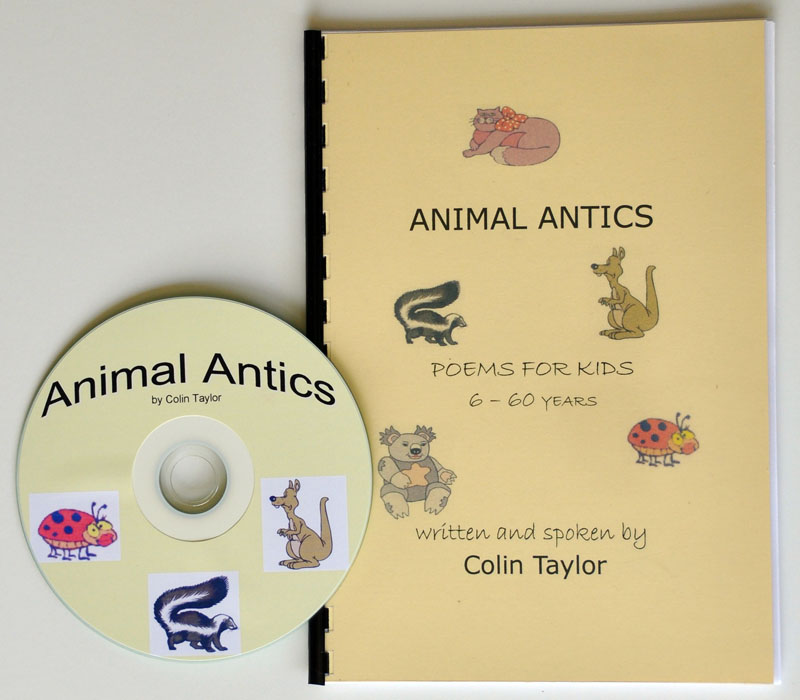 Colin Taylor
Col Taylor is a professional actor living in Australia who has travelled extensively. His acute mind has observed life on many levels, his actor's eye capturing the interesting minutiae often dismissed by the casual observer.
Col has condensed many of these astute observations into a wealth of poems, many of which have been reproduced in two books:
The first of these, Animal Antics, contains 24 short poems designed to be read by (and to) children. The book is accompanied by a CD where Col reads each poem.
Col's other book, Poetry With Attitude, contains somewhat more serious musings on life and travelling, designed more for the adult reader.
Use the menu on the left to access samples of these poems, some with text and audio, others with video. Should these samples leave you wanting more, just go to the Contact/Purchase page to place an order.