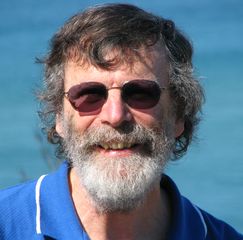 I was born in 1950, a small twig on a family tree full of interesting ancestors. I was raised in Sydney, Australia, spending most of my life on the beautiful Northern Beaches. I have travelled extensively but always long to return home.

I was raised and schooled as a Catholic but "lost my religion" in my late teens, pursuing the wonders of Science instead. I studied Science at UNSW, specialising in the Biological Sciences.

I taught Science in all its forms in High Schools, then in TAFE. At the end of my long TAFE career I ended up as an Education Planning Manager before succumbing to just one too many restructures, retiring in 2004.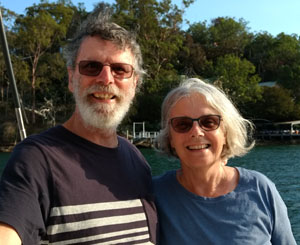 I have kept myself busy in retirement doing everything from recording oral histories to giving science talks (and travel talks together with my wife, Glenys). And, oh yes, I also wrote a book.

For a slightly more in-depth dive into aspects of my life I featured in the

July 2020

edition of our local journal,

Pittwater Online News

as both the Profile of the Week and the Artist of the Month

.